Online Antenatal and Hypnobirthing Course
The moment you've been waiting for as long as you can remember! Peeing on a stick (probably several sticks.. and maybe your hand a little bit too..) month and after month until there it was, that second little blue line.. Maybe you needed one of those expensive test with the words just to be sure. Yep. Pregnant. WOW!
Suddenly the Facebook Ads are all Mothercare and John Lewis.. (Probably all that secret baby clothes browsing you've been doing!) Time goes so… slowly… up to your first scan… and there they are, your tiny, perfect baby wriggling around on the screen. Hello baby!
20 weeks comes and goes, your mind starts wondering to the very near future.. the part where the baby has to come out! And you realise you've spent approximately 50 hours researching which buggy to buy and 50 seconds researching what your birth might look like! Sure you've got an idea- you want to feel calm, in control, informed, supported- but how do you make that happen?
At birth-ed® we've built our reputation on sharing not only practical tools and techniques to use during birth, but by sharing and unpicking a TON of evidence based information about birth. On the birth-ed® Course you won't just learn what an epidural is, how an induction works, when instrumental birth might be offered, (or any other aspect of birth you might be wondering about) but you'll learn about the actual risks, benefits, when it might be useful or not and how to make ANY birth experience truly positive.
Fast forward to 41 weeks, they're chatting induction, but you're not worried. You know all these decisions are yours. You know how to make any situation positive. Maybe your birth ends up looking exactly how you always dreamt it. Maybe on paper, it couldn't be further from the 'plan'. Whatever happens you feel like a SUPERHERO! You are so (rightfully) proud of yourself. Things might have been so different if you didn't have these tools at your fingertips. But, you BLOODY DID IT!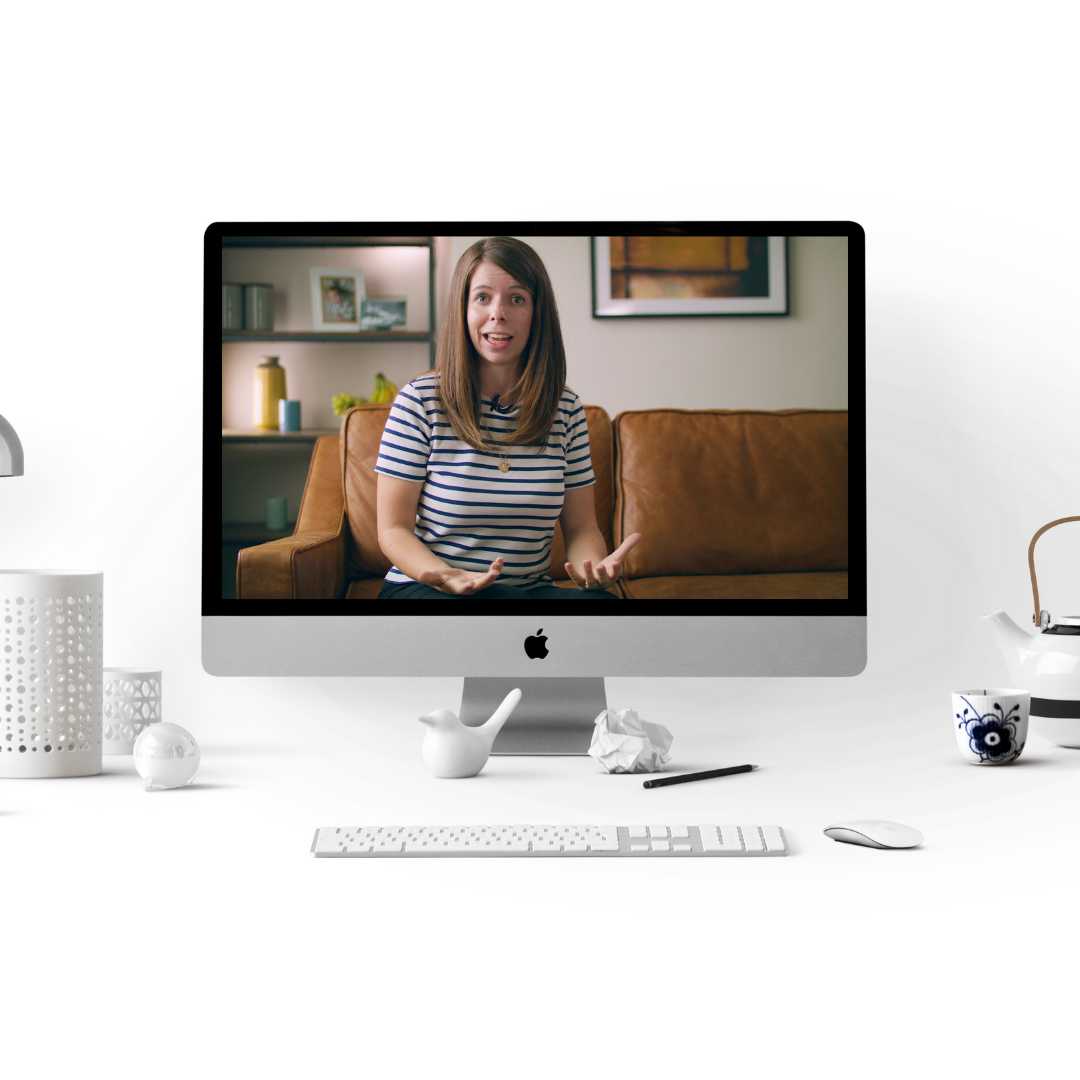 What's Included?
6 hours of online video content- A comprehensive Antenatal and Hypnobirthing Course
5 Guided Relaxation MP3s
Daily Practice Video for optimal positioning of your baby
PDF Course Companion (To download or print out)
Exclusive Discounts from our official Brand Partners worth OVER £100!
Interactive and Downloadable Birth Preference Template
Access to a private Facebook Group to share stories and ask questions
A weekly LIVE Q&A with Megan, founder of birth-ed®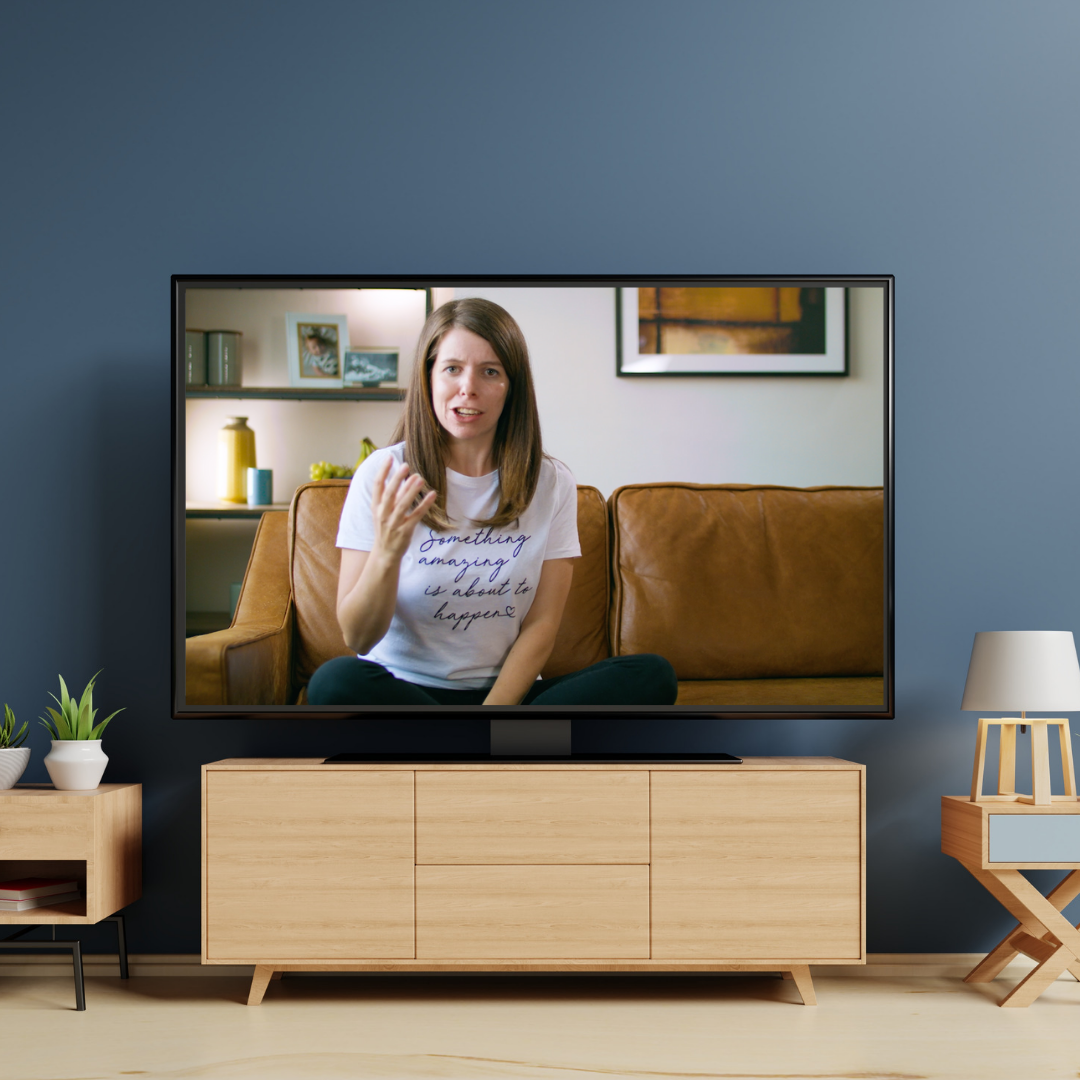 The birth-ed® Online Course is completely unique! Having been developed through supporting hundreds of women through pregnancy, labour and birth to offer you a unique approach to birth preparation. Combining the tools and techniques of a full hypnobirthing programme, with the evidence based information of an antenatal course on your birth choices and interventions. Most importantly guiding you through HOW to make these positive. No other online course offers such a comprehensive and holistic approach to birth preparation.
At birth-ed® we believe every woman deserves to have a positive birth experience. For some that might look like a home birth in a pool, for others a caesarean and others an induction. The birth-ed® Course doesn't shy away from the realities of childbirth, but gives you the tools, information and confidence to make whatever birth is right for you and your baby, truly positive.
You're going to be AMAZING!
What does the course cover?
Module 1: The Power of the Mind -Understanding how we think and why this is important to birth
Module 2: The Physiology of Birth - Understanding birth on the inside! From the muscles of the uterus to the hormones of birth (and how we can affect them).
Module 3: Hypnobirthing Techniques - Practical tools and techniques to use during pregnancy and birth to eliminate fear and anxiety.
Module 4: Making Choices - Decision making tools, understanding risk and research and how to apply this to your decision making. A crucial tool and not as scary as it sounds!
Module 5: Birth Choices - From Birth Place to Pain Relief options, we cover it all in depth!
Module 6: Aligning Your Body and Baby - Something overlooked by most antenatal courses, you'll understand all the positions your baby may find themselves in and what you can do to help. Including daily practice video to encourage a good position for birth.
Module 7: The What Ifs - Possibly interventions from induction to instrumental birth and caesarean. Importantly focusing on what you can do practically to make these things positive.
Module 8: The Birth - Thinking about labour itself, birth positions to the birth environment, when to call the midwife to birthing your placenta! We cover it all!
Module 9: Birth Preferences - Communicating your choices with your healthcare team.
Why not try before you buy?
Get a little taste of what our antenatal and hypnobirthing course entails. Here you can watch 5 clips that come directly from the course itself. With over 6 hours of content, covering everything from physiology to birth positions, induction to caesarean, you can be sure no stone is left unturned when it comes to feeling prepared for a positive birth experience.
FAQS
How does the course work?
The birth-ed® Online Course is accessed directly through the birth-ed® website. Use your unique log in details to access your private members area where you will find your 8 modules, supporting content and all downloadable materials. Each module is broken down into bite size videos, so you can devour as much or little as you like in one go, pop back to recap as needed and watch with or without your birth partner(s).
How much does it cost?
At £40 we are able to offer a completely affordable Online Antenatal and Hypnobirthing Course. A private course with birth-ed® would cost £415, throw in the discounts, weekly live Q&As, 5 MP3s and bonus material and the course is valued at over £700! Its important to us at birth-ed® that this need to know information about birth is both affordable and accessible to all women, a positive birth shouldn't come with a high price tag!
Can I watch it from my phone/computer/tv?
YES! The birth-ed® course is accessed directly through the private members area of the website, so you can watch directly from your phone, tablet or computer, or even stream through your TV!
I want an epidural/ I'm planning a Caesarean/ It's my third baby.. is the course for me?
YES! The beauty of the birth-ed® Online Course is that it's suitable for ALL kinds of women having all kinds of birth! Whether it's your first baby and you're not even sure what a cervix does yet, or your fifth baby and you're pretty sure you've got this birth thing sussed now, the birth-ed® Courses gives you practical tools to use during labour and birth and covers all of your birth choices and how to make them positive!
It is our belief at birth-ed®, that a 'positive birth' doesn't have to mean a water birth in your living room! With your unique set of decision making tools, hints and tips for navigating the maternity system and positive approach to considering or utilisting intervention, this course is a MUST have for EVERY kind of birth! And since in the UK, around 8 in 10 women will have some kind of intervention in their birth, its crucial to understanding what this might look like. At birth-ed® we are so passionate about making birth better for ALL women!
Do I have to sign up for another antenatal or hypnobirthing course too?
Nope! The birth-ed® course works as a stand alone preparation for birth. You may like to take a local in person course for the added benefit of meeting local parents and asking questions as and when they come up. But the birth-ed® Course is a fully comprehensive antenatal and hypnobirthing course, so if you'd rather save your pennies for take aways, baby clothes, a doula or yoga classes, we hope this makes that a little easier too!
How is The birth-ed® Online Course different from other Hypnobirthing or Antenatal Courses?
The birth-ed® Online course is completely unique. Following the same content as our popular and established in person courses, the online course covers EVERYTHING that a standard hypnobirthing course will cover. PLUS even more in depth, evidence based information about your birth choices, navigating the maternity system, interventions, decision making and the physiology of birth. There's also an entire module on aligning your body and your baby for birth- an area often overlooked by most antenatal courses, but something that can have a huge impact on your birth experience! We've left no stone unturned when it comes to the NEED TO KNOW aspects of preparing positively for birth.
What are the discounts for?
We have partnered with some of the leading brands of what we consider to be the pregnancy and birth ESSENTIALS! There's always another thing to buy when it comes to having a baby, so a little discount goes a long way! Partnering only with brands we would recommend and use ourselves, you can save yourself over £100! So yep, if you were planning on buying these things anyway, you'll make your money back almost THREE TIMES OVER! Products include Bbhugme pregnancy pillows, Elle TENS machines, Babygo Birth Balls, Birth Pool in a Box, Perineum/Pelvic floor trainer from Epino and extra discounts for The birth-ed® Retreats.